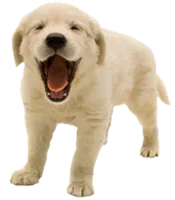 We believe you should expect high quality compassionate care for your pet and great service for you.
Your pet's annual well visit exam will include a full nose to tail physical exam, vaccines and diagnostic lab work. We will ask you many questions about your pet when you arrive, so it's helpful for you to know your pet's daily diet, including treats and table food as well as details about their elimination habits and any physical changes. Keep track of small shifts in your pet's behavior, including water intake and urination habits. Your veterinarian will evaluate your pet's health and make recommendations based on their findings.
We understand it is stressful when your pet is not feeling well, and we will make every effort to see them as soon as possible. At this appointment we may recommend radiographs and diagnostic labs to help diagnose and treat your pet. In some cases we may refer you to a specialty hospital for care or further work up with internal medicine, surgery, oncology, ophthalmology, dermatology, neurology or cardiology. Whatever your pet's illness, we will make every effort to make your pet more comfortable as they heal.